Earl Sweatshirt, who became famous around the age of sixteen for his vivacious, vulgar rap music after the release of his debut mixtape EARL, has changed his image entirely over the now ten year span of his musical career. Beginning as the deeply inspired by MF DOOM and Eminem goofball who rapped fast on women and crime and joined Tyler the Creator's group ODD FUTURE, it's genuinely hard to believe how exactly he made the transition from delivering lines like 'I'm a hot and bothered astronaut, crashing whilst jacking off to buttering vids of Asher Roth eating apple sauce' to his more recent 'Life's short but the totem's tall, I told you that the flow would circle – I get inertia then I murk it all', or his most recent and most abstract verse on WHOLE WORLD which detailed 'catacombs, after the glow the battle carrion', but it all seems to become clearer when you investigate the rap superstar's unique background.
The son of the late African poet Keorapetse Kgotsitsile and scholar/author Cheryl Harris, Earl's background is completely grounded within art and intellectualism. His troubled youth ('I been trouble since I stumbled out that stroller strolling', he says on Off Top), which appeared to culminate shortly after he entered the spotlight with his mother sending him to a boarding school in Samoa after discovering his music and feeling that he had deviated from what she wanted for him. The #freeearl riots took off online, and Earl's music seemed to grow in notoriety during his absence with expectations building massively for his return. So when Earl came back and eventually released Doris, a record named after his late grandmother whom he has referred to lyrically many times, expectations were high and they were met even if not in the way that people had been expecting. Doris had some of the same from EARL, released three years prior, with tracks like WHOA relying on intense flows and very complicated rhyme schemes to show off Earl's frankly insane lyrical ability but Chum became the stand-out track as it saw Earl become introspective and approach something far darker.
Opening with the line 'It's probably been ten years since my father left, and left me fatherless', Chum is a brutally honest look at Earl's messy personal life and his emotional responses to trying to navigate it all whilst also having to tussle with his newfound place in the spotlight ('Supposed to be thankful, like thanks so much you made my life harder, and the strings between my mom and I strained and tightened even more than they were before all of this shit'). Its beat, personified by its jarringly loud piano riff looped throughout, is as sharp to the ear as the lyrics deserve, and the hint of what was to come from Earl was evident.
And so, two years later, when Earl was injured after a skateboarding accident and found himself stuck inside, he got back to work. Channelling all of his pain that had been bottled into the record, he came forth from the darkness carrying with him his new album, I Don't Like Shit, I Don't Go Outside – a record so cold it's unbelievable, so lyrically hurtful that it's stunning. With Earl himself producing the majority of the tracks, the album gains a cohesion that his previous work lacked as the sound stays consistent throughout, even down to the glitchy remixing of samples from Gary Wilson and others. IDLSIDGO was more divisive than Earl's earlier work, to little surprise, as a record with lines as harsh as 'And nowadays, I'm on the hunt for mirrors to box with' is bound to put some people off and the grim details of Earl's hedonism have the same effect as he explains his struggles with drinking ('I spent the day drinking and missing my grandmother', he says on the opener, Huey), drugs ('Scrambling for Xanax out the canister to pop', or 'The room spinning, finna yack if I don't hit the blunt') and women (the album features quite a lot of misogyny, even the outrageous line 'It's just another day, another n*gga's bitch to face-fuck'). It's an intense listen, undoubtedly, and one of the strongest rap LPs in history in my opinion. A cohesive trip through the grim underside of the traditional rapper's persona – an album where the money gained from fame is a ticket to addiction rather than to freedom and joy, it becomes your prison rather than your freedom.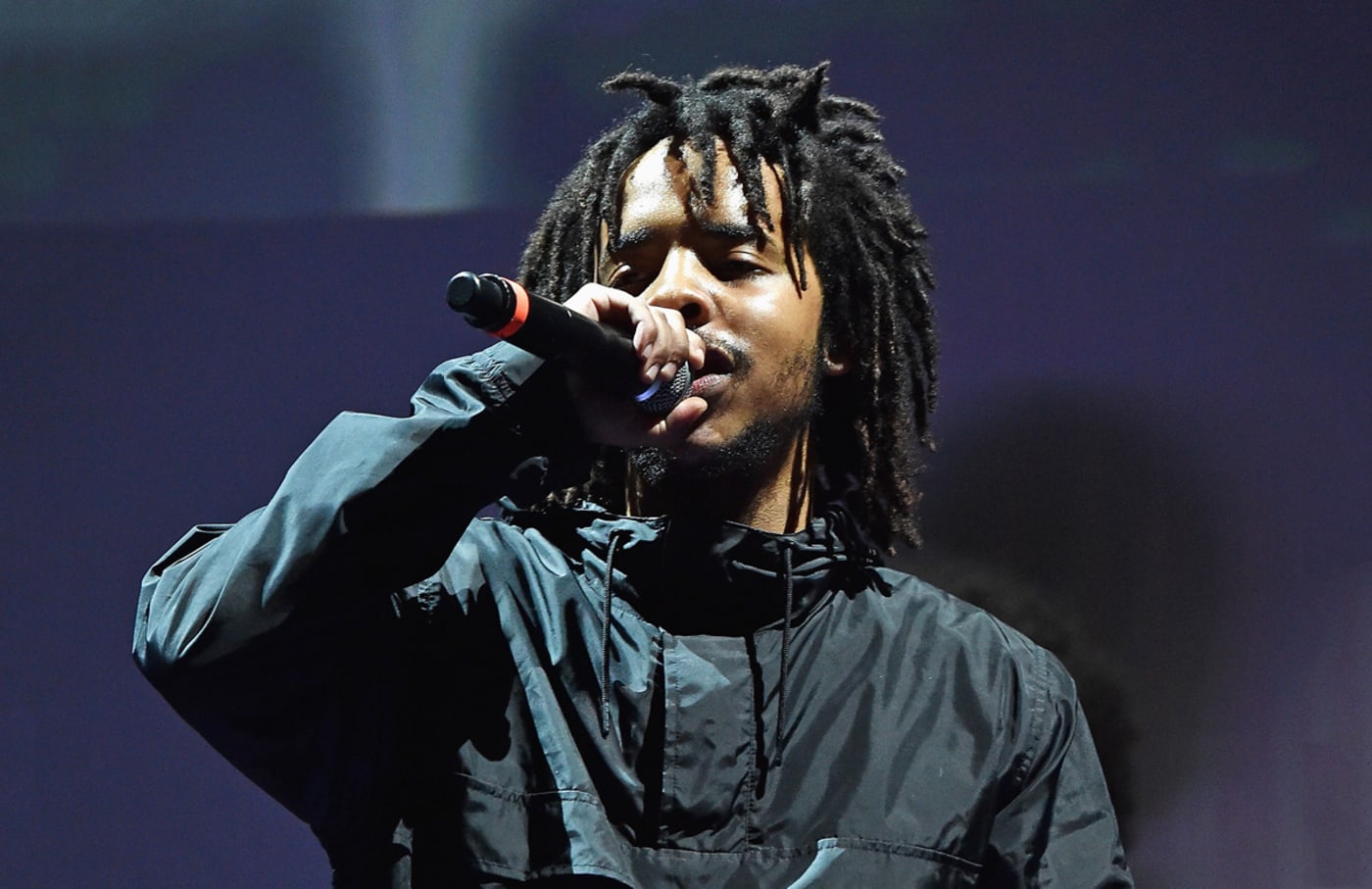 Earl's most underrated work followed, his 10 minute experimental EP Solace which went further into the darkness that I Don't Like Shit had built up. Filled with murky sounds, dreary mumbles and even the harsh beeping of a low-on-battery smoke detector, Solace is perhaps the single darkest hip-hop song ever produced, detailing Earl's emotions as he struggles with the pits of severe depression, anxiety, addiction and suicidal thoughts. It's so intense and so emotional that it's hard to put into words, having a glitchiness to it that seems to stumble along until the closing instrumental suggests a tiny slither of hope in its final few seconds, detaching from the lines like 'I got my grandmama's hands, I start to cry when I see 'em, 'cause they remind me of seeing her' that feel like the most visceral punches to the gut that music has to offer.
Thankfully, since then, Earl's music has become lighter as he seems to have 'confronted all the shit I [he] couldn't walk around.' (As he says on Wind In My Sails, one of his most beautiful tracks to date), finding new friends among New York's sLuMs rap group pioneered by MIKE (a group I have written on numerous times, too!) and pioneering new sounds by working with them on his latest projects. Expanding his ideas to far more ambitious and daring explorations of the past, Earl's latest EP looked at, in his own words, 'a collection of observations and feelings recorded during the death throes of a crumbling empire.', telling Apple Music that 'we posted up live from burning Rome' to describe his emotions behind the scenes. Raw, oddly filtered and disorienting, Feet of Clay and Some Rap Songs both see Earl combat something entirely new and be willing to go further musically than he had before. I Don't Like Shit had been bold in its lyrical focuses and mood – now Earl was bounding forward with his musical ideas, too, and continuing to grow as a producer in his own right.
Now, Earl seems quite content digging deeper into the underground at his own pace. With enigmatic hints on his Instagram towards having a son now, Earl seems to have simmered down since the passing of his father ('My father's body swollen behind my eyes', Earl says to explain his father's death's impact on him in his recent verse on Armand Hammer's excellent Falling Out The Sky) and have found at least some semblance of the peace that he deserves. Having embraced his intellectualism and poetic ability, he writes like no other rapper can and works with such a wide range of other musicians that he is clearly being consistently inspired in a number of directions which thankfully converge to make something altogether unique and special (his RBMA radio shows, tough to find but excellent listens, also show his varied taste). No one really knows where he's going as he stays quiet and drops the occasional verse from afar, but all are sitting in wait for what is coming next from Earl Sweatshirt, who must be modern rap's greatest poet and is certainly inspiring a new wave with young blood like Mavi now arriving and taking what Earl has started in their own direction.